Google broad core algorithm update – Google SearchLiaison
Later today, we are releasing a broad core algorithm update, as we do several times per year. It is called the December 2020 Core Update. Our guidance about such updates remains as we've covered before. Please see this blog post for more about that:
The December 2020 Core Update is now rolling out live. As is typical with these updates, it will typically take about one to two weeks to fully roll out.
Tweets on 3rd December 2020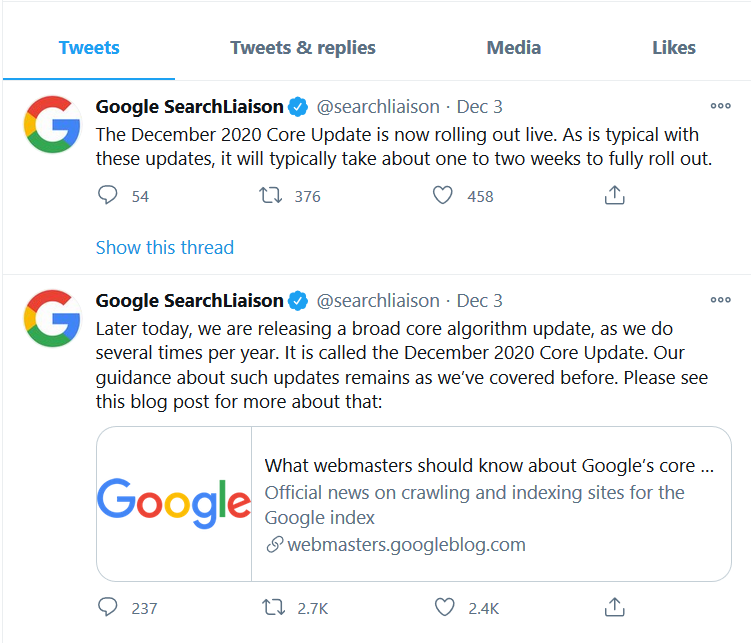 Google has recently updated his algorithm, this time a core update, which has trembled the entire search engine optimization industry and people are busy checking the reach and rankings of their projects after the new algorithm update. This is also a huge point of consideration for the site owners, who are dependant on the search engine. Core updates changes many of the search engine principles, upon which the previous search engine optimizations were based on, and hence, they do not remain the optimized one any more. Therefore, it is required to change the principles of search engine optimization, so that it again becomes the optimized one, according to the new algorithm.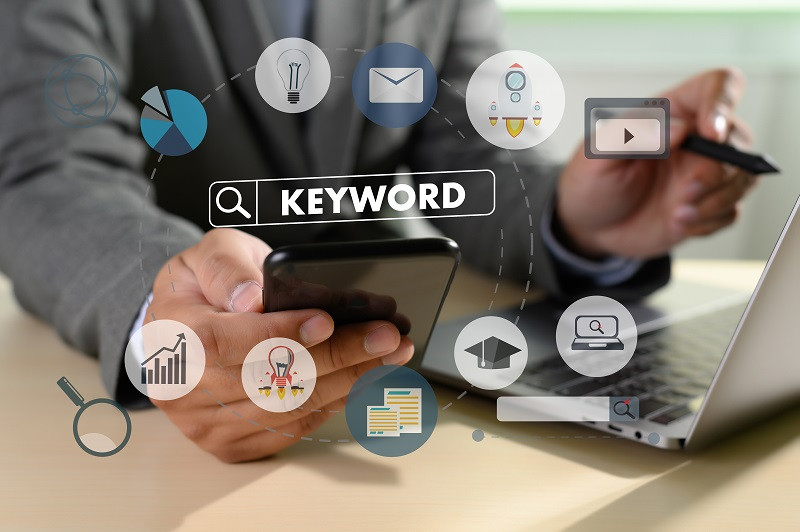 The role of search engine optimization is to perfectly optimize your page so that it appears in the browser of a user who has queries related to your content or product. It also helps in increasing the reach of a digital platform or content by making it appear among the top searches when someone puts a query about that content or products related to the digital platform. According to the surveys, nearly 80% of the users do not scroll next the first page of Google, so it is important that your page finds a place in the first page. The algorithm update changes this ranking intensely and so that is why it is important to keep up with it.
The common techniques include auditing the website to know more about why it is not getting enough search traffic and sales in the new algorithm policy. These issues require fixing to maintain the top position. As the best search engine optimizers, we always keep ourselves updated with the algorithm updates and our team of experts are ready with solutions of several different policy updates. We ensure you full safety of your page when any change in algorithm is implemented as our solutions are there to bring back your page to the top.
Algorithm update is one of the features the search engine focuses on. The main aim of algorithm update is to provide the most relevant information to the users. Google gets traffic more than any other search engines and that is why keeping up with the Google algorithm update is important, so that the information regarding your page or content finds a good place in the Google's search engine results page.